This bruschetta pasta salad is a perfect salad dish to have cold in the summer or warm in the winter. It is a delicious alternative to sandwiches at lunch and can be made in advance if you prefer.
Jump to:
Enjoying this bruschetta pasta salad on Slimming World
If you are a Slimming World follower then whilst this does have some olive oil in don't panic. It isn't necessary and you can either syn the olive oil with 1 tablespoon of olive oil being 6 syns or you use or omit it completely.
The other elements of the recipe are all syn free except the parmesan cheese which can easily be synned according to taste.
Parmesan cheese syns
25g Parmesan cheese, grated is 5 syns.
30g Parmesan cheese, grated is 6 syns.
If you prefer to use Parmigiano Reggiano, Grana Padana fresh parmesan then a great choice is a level tablespoon as this is just one syn.
Personally, I wouldn't use as much as 30g of parmesan but if you choose to then you can use this as your healthy extra a choice.
Free gifts for you
Are you struggling to exercise, lose weight or feel good about yourself? The free resources and support programmes I have to help you might be just what you need! Check them out by clicking the image below!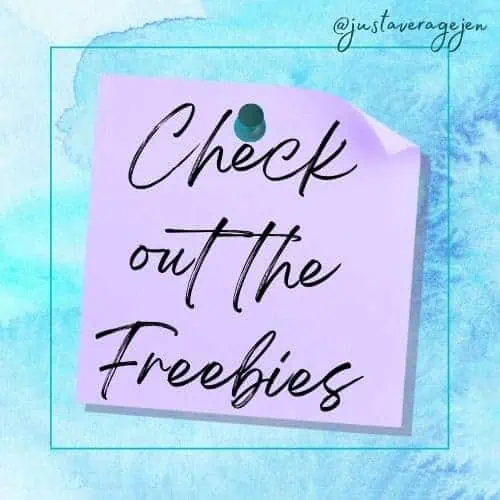 How to make sure this recipe is perfect for lunch
If you enjoy this recipe cold it is easy to make it up nin advance and it should last for 4 days in the fridge.
Alternatively if you enjoy it as a hot dish simply prepare it in two separate containers and warm your pasta in the microwave first before stirring in the other ingredients. The warmth from the pasta will melt the parmesan slightly and warm the tomatoes a little. The warmth also releases some of the basil aroma which is always nice in my opinion too!
Adaptions to this recipe
If you want to make changes to this recipe then a few changes I can recommend are to add cucumber or courgette. you may prefer to cook the courgette a little first the choice is yours.
Another change you could make is adding small balls of mozzarella instead of parmesan cheese. That is equally delicious and makes it even more filling.
How to make this recipe video
Other recipes you might like
If you are looking for easy lunch ideas then I have a Slimming World lunch directory which may help.
Do you love pasta as much as I do? Check out my pasta guide full of lots of tasty pasta recipe you will enjoy.
Slimming World and weight loss information
I have a lot of Slimming World and weight loss information along with support if you want to exercise for weight loss including if you have a condition like fibromyalgia.
Have a good look around and see how I can help you achieve your weight loss goals. Request my free resources to get you started too!
Here are some quick jump buttons to help you find my most popular Slimming World guides and be sure to check out all my Slimming World recipes too.
Check out frequently asked syn values here.
Print
Recipe
Easy bruschetta pasta salad recipe
Author:

JustAverageJen

Prep Time:

5 minutes

Cook Time:

20 minutes

Total Time:

25 minutes

Category:

Main meal

Method:

Easy hob recipe

Cuisine:

Slimming World

Diet:

Low Calorie
---
Description
Easy and delicious lunch recipe for bruschetta pasta salad
---
4 cups cooked pasta
1–2 Tablespoons olive oil, to personal preference
1 Tablespoon balsamic vinegar
1 teaspoon minced garlic
1 ½ cups diced tomatoes
¼ cup diced red onion
½ cup basil, loosely packed
Parmesan cheese, to taste
---
Instructions
Cook your pasta according to package directions. If preparing immediately, do not rinse the pasta. If planning to prepare later and serve cold, rinse well before storing pasta in the fridge.
Chiffonade the basil by stacking several leaves and then rolling into a tube shape. Use a sharp knife to cut the basil into strips.
Place the pasta in a large bowl and pour on the olive oil and balsamic vinegar. Taste and adjust the olive oil to personal preferences.
Stir in the minced garlic until evenly distributed.
Add the diced tomatoes, red onion, and basil. Stir until well mixed, being careful to avoid bruising the tomatoes and basil.
Season to taste with Parmesan cheese.
---
---
Notes
Note: this recipe can be served warm or cold.
Recipe Card powered by
My amazing freebies
I know how hard it can sometimes be to stick to a plan and follow a new routine. Planning is key so here are some weight loss resources that should really help you with that.